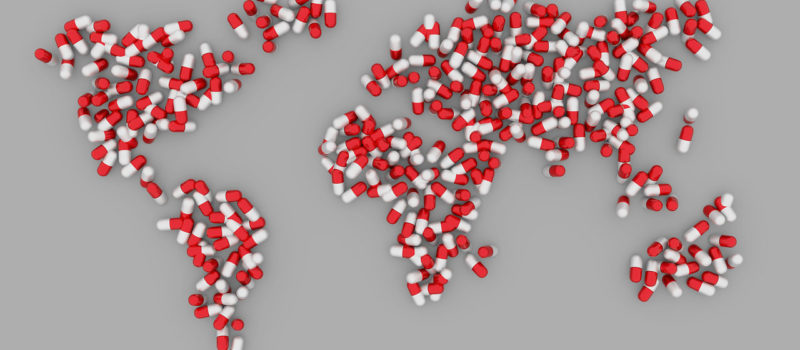 TEAM POTENTIAL has just completed the global deployment of Microsoft Dynamics CRM tool for a French group who is a leader in the medical imaging industry. 
This group has had a sustained activity in recent years, and is currently pursuing an ambitious external growth policy, including the takeover of an American company that has doubled their size.  Today the group is present in more than 15 countries on all five continents. 
Stakes:
 In this transformation, the customer wanted to harmonise their business processes, with the aim of acquiring an advantage by having a cross-functional/multi-country vision of their operations. Previously, the different subsidiaries operated independently and focused on their domestic market. In line with their desire to become a truly global company, the group is looking for better visibility to drive their business, strengthen their competitive position and pursue their ambitions. Unified business processes and consolidated metrics at the group level are therefore key issues to facilitate overall pilotage. The sales force (medical visitors) is like, in any industry, a key function which by customer proximity and market knowledge are fundamental to create value.   Better efficiency of medical visitors was therefore targeted, through, in particular, the introduction of a new tool capable of managing the entire life-cycle of a prospect/client. Other than the deployment of Dynamics CRM, there was a strategy of change management to encourage users to adopt new business processes and the system supporting these processes.
Approach:
In a role of "AMOE" (Management Assistance) this project was entrusted to us. TEAM POTENTIAL has been retained by the DSI group to pilot this project, because of our ability to create an effective collaboration between the Business and IT teams, at the international level which is a unique skill of TEAM POTENTIAL consultants, acquired by their operational, IT and international experience.
Our priority: on behalf of the client, to manage the project and ensure that it is delivered on time, respects the budget allocated, and contributes to a maximum of value creation  for the company during its transformation.
Our missions:
– Define and specify the needs of 15 countries, in collaboration with the business teams
– Ensure the continuous monitoring of new information likely to impact the project (monitoring of risks, opportunities, threats, group perspectives, regulatory requirements, etc.)
– Manage the relationship with the integrator on a daily basis: respect for service commitments, estimates of work effort, quality of deliverables, etc.
– Ensure that the project meets the set objectives
– 360 ° management of Project resources: Business and IT, internal and external
Solution/Value Added:
Team Potential's initiatives and activities that make this project a digital transformation Accelerator for the client:
– Formalize business processes that create value, in close collaboration with the business teams
– Build and implement a "global core model" to harmonize globally business practices whilst taking into account each country's local health laws
– Continually monitor three focuses : business needs, processes, and technical solutions. All at the international level. Technology makes sense when it supports processes and employees on a daily basis, not the other way around
– Piloting the implementation of Dynamics CRM and deploying the solution in 15 countries, and in 10 different languages. A high complexity for the project and addressing  business needs, a challenge met by TEAM POTENTIAL, accustomed to working in multilingual and multicultural environments (95% of the projects we manage are international)
– Training of 400 users in Microsoft Dynamics CRM technology: Getting Started with the application, sharing good practices, training workshops, initiating Run mode
– Support for change and adoption,  initiated at the start of the project and includes toolkits for adoption